25January 2007
After leaving my studio apartment, I moved into an apartment with three guys: Scott, Chris, and Stefan. They gave me a sun room and a fairly large living room as my studio space. I wish there were more picture from this era, but alas it was before digital was popular and we didn't have money for film to just waste, so I only have these few pictures.

Studio #2 was crazy, as life at the time was crazy. We held drawing nights where we had girls we knew model nude for us as we drew them. We read the cult classics, created art and music all of the time, and built our friendships. I still know everyone I met there. We threw large building-wide parties nearly every month. At these music and art parties, I would simply give away oil paintings to whoever wanted one for wha ever donation they could give. I must have given away 200+ works of art while I lived here.

I painted two complete series of works here. Both taught me a lot about oil paint and color.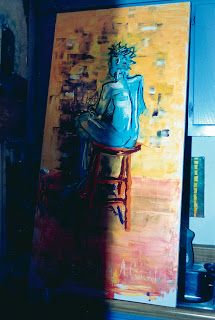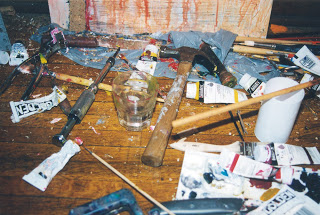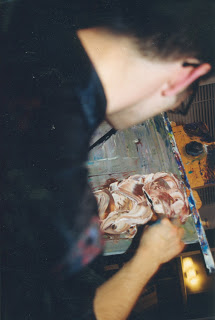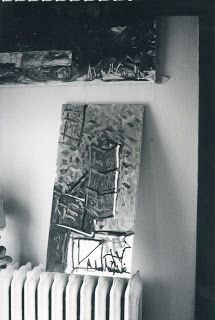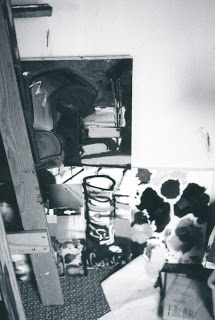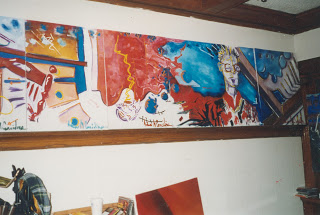 Thanks for reading…
…more to come soon.