14September 2017
I like doing old tribal from the 1980's and 90's.
Leo Zulueta
brough tribal tattooing to the western world. He is truly the father of tribal tattoo in America. It's a treat to work in his style, and it's always cowboys or old guys that want it! Awesome.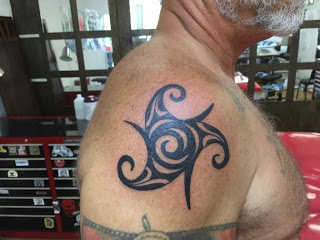 Mahalo, it is an honor to walk behind those shoes of influence.