5June 2008
With Minneapolis now being the center of the art world, its good to look at artists in Minnesota's past that helped build our current art scene.
Robert Koehler is a serious figure in the development of the arts in Minnesota. Koehler was the director of the Minneapolis School of Art (the Minneapolis College of Art and Design) in 1893, and he also assisted in the establishment of the Minneapolis Museum of Fine Art (the Minneapolis Institute of Arts). Koehler was an integral part of training artists and creating a local appreciation of art in Minnesota.
These painting are on display at the Minneapolis Institute of Arts.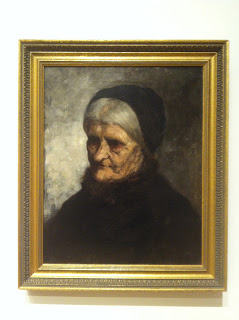 Robert Koehler
American, 1850-1917
"Head of a Woman"
1881, oil on canvas
1902, oil on canvas




Philip Little
American, 1857-1942
"Portrait of Robert Koehler"
1910, oil on canvas
Whatever you do will be insignificant, but it is very important that you do it.
-Mahatma Gandhi